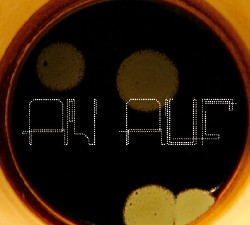 Duo with:

Jacob Anderskov - piano.
Jakob Riis - laptop.

An auf (ILK132CD)

Tracklist:
an
auf
hinter
in
neben
Nielsen
über
unter
vor
zwischen
"If a sole android in an urban desert is recalling its early hallucinogene experiences, will there be a sound? And if there were, what would it sound like?
An Auf: piano improvisations are fed into the computer in real time, processed into unrecognizability, cast back at the piano to interact live with more improvisation, which in turn again enters the computer, where it collides with the stuff that's allready there, changes form again, comes out once more, interacts, generally accellerating the exchange rate of the material, until feed back becomes a way of living, or at least a way of listening. is this aleatronica?"
This cd is available for purchase at cdjazz.com and as download at iTunes