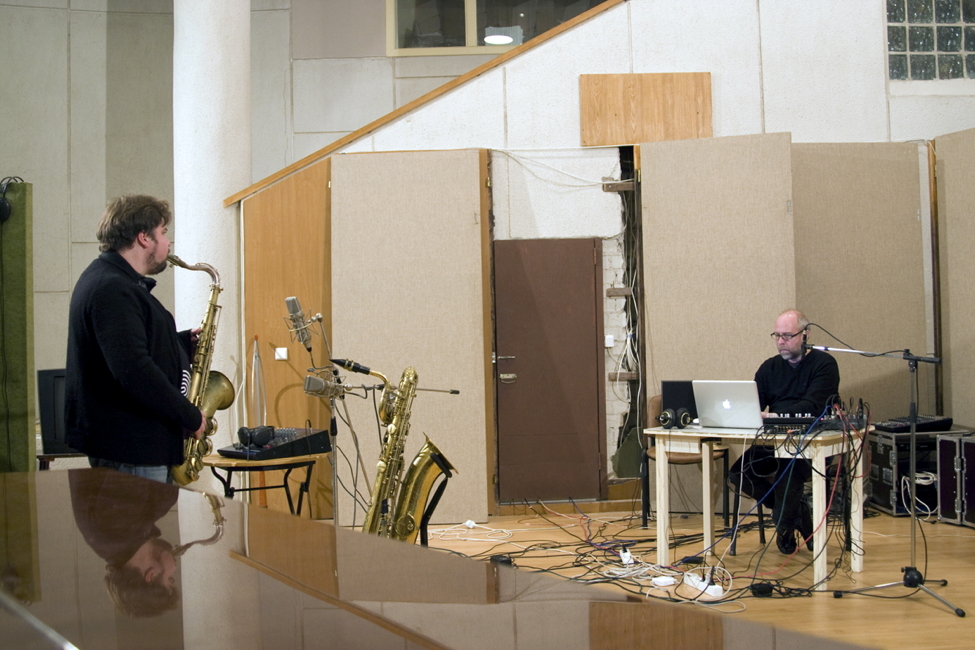 click image for more photos Liudas Mockunas [LT] - saxophones & clarinets.
Jakob Riis - laptop & mixing board feedback
The Lithuanian reed player Liudas Mockunas and the Danish laptop musician Jakob Riis have been playing a lot together since the early 2000s in different constellations and contexts such as Toxicum, Copenhagen Art Ensemble and Rød Planet. Their collaboration as a duo resumed in 2010 after some years on hold. Two dedicated musicians in an unreserved tribute to free improvised music, and to the energy in the interaction between acustics and electronics.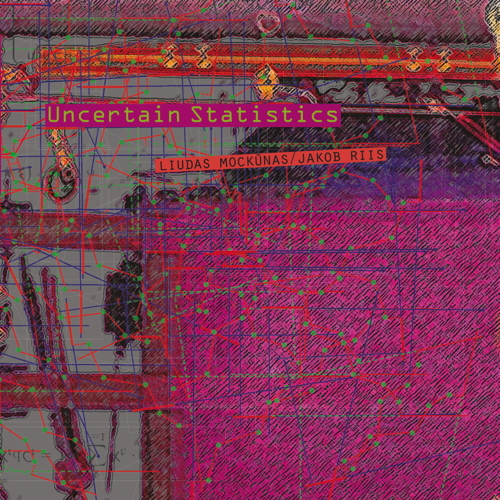 The duos first album was recorded at Mama Studios in Vilnius in conjunction with a Lithuanian tour in october 2010. Released on 25/9-2013 at Konvoj Records
1. Experimental Data 4:40
2. Method of Moments 27:37
3. Unknown Parameters 4:16
4. Domain Experts 10:53
Total playing time 47:27
"Drone like sounds, deep bass hiss, along with some very nice acoustic... ...It's a wild free music release, except that everything seems to be well under control. It's not about making many movements, wild gestures or crazy bending the limit, but a total love for sound that makes music. Excellent!" - Frans de Waard, Vital Weekly
"Klangerna överraskar, Riis är en mästare, som reagerar omedelbart på små förskjutningar och antydningar. En liten rörelse kan ge upphov till ett brett fält av ljud. Sådant är flödet på den här skivan." - Thomas Millroth, Sound of Music
...also read the review by Ken Waxman @ JazzWord
Available for purchase at Konvoj Records , or digitally at services like Spotify, iTunes a.o.