Rød Planet (Red Planet) is a trio started in the spring of 2002. The music is an unpredictable and energetic mixture of freejazz, electronic landscapes, lyrical elements and expressionistic outbursts!
Liudas Mockunas - Reeds, Stefan Pasborg - drums, Jakob Riis - laptop.
---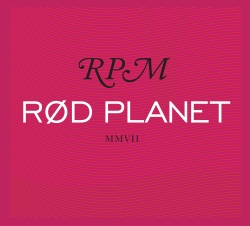 The second album of Red Planet "RPM" (MMVII) was recorded december 2005
at studio La Kanal, Montpellier, France by Boris Darley. Released by ILK
records/Rude Awakening © 2007

Tracklist:
1. Honey Pot 08.10
2. Light Light 04.16
3. Afro Pling 05.55
4. Reveille 03.32
5. Pit Cult 04.53
6. Pan Clock 03.36
7. Dingo 04.30
8. Cyborgs Prelude 09.03
9. Rotations 04.01
10. Moist Storm 07.18
This cd is available at iTunes, cdjazz.com, and through the Rude Awakening website.

"Hele rekken av varierte spor synes til sammen å fomre et forløp av klar innsiksfullhet - helt inntil den avsluttende, overraskende uroskapende "Moist Storm". Litt liksom når du forlater kinosalen etter en fengslende film-noir. La den "røde planet" gløde lenge!
Bjarne Søltoft, Jazznyt, Norge.
---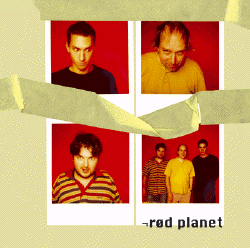 The trios first self entitled album was recorded live,
october 2002, at PLAN-B, Copenhagen, Denmark.

Tracklist:
1 Dikta sign 6:19
2 Noooooooo! 7:59
3 Beijing Karaoke (don't sex) 7:25
4 Vill ni os? 5:27
5 Oh-Chang 8:19
6 Sizzle 6:27
7 Peace around, check it out! 6:14

This cd is available at cdjazz.com, TDC Musik and iTunes
"Rød Planet - en tur med den blå vogn.
Og rundt om hjørnet kommer en dværg med øjne så store som tekopper og han glor hastigt på mig og stryger videre til nissen som kommer ud af brandhanen og trykker hans blærefyldte hænder og de smelter sammen til een langlemmet, nøgen og skaldet kvinde som suger mig op i sig og kaster mig ud på den blomsterfyldte eng hvor en gigantisk ko brøler mig ind i hovedet så jeg skrækslagen løber ud i vandet og videre, videre - så langt jeg kan komme men de er stadig efter mig og der bliver flere og flere og jeg svømmer alt hvad jeg kan indtil vandet holder op og jeg bliver flået med i et brusende vandfald NOOOOOOOOO! og ligger pludselig nøgen og kold på et stort stengulv mens munkene går omkring mig og slår på deres klokker og en lille halvskaldet mand med fedtet hår sidder i hjørnet og griner hysterisk til mig med sin mac på skødet og jeg KAN IKKE finde ud af, om han er farlig eller sjov, om han mener det eller om han har mistet forstanden eller om det er mig og manden med alle hornene spiller pludselig de smukkeste melodier som bare vokser og vokser eller er det mig der bliver mindre og forsvinder - jeg ved det ikke - og munkene løfter mig op og kaster mig ud i rummet og jeg svæver og svæver af sted og vågner badet i sved og der bliver peace around, check it out!"
Jesper Nørgaard Pagh, Soundvenue 2004