Lotte Anker, Jakob Riis. Squid Police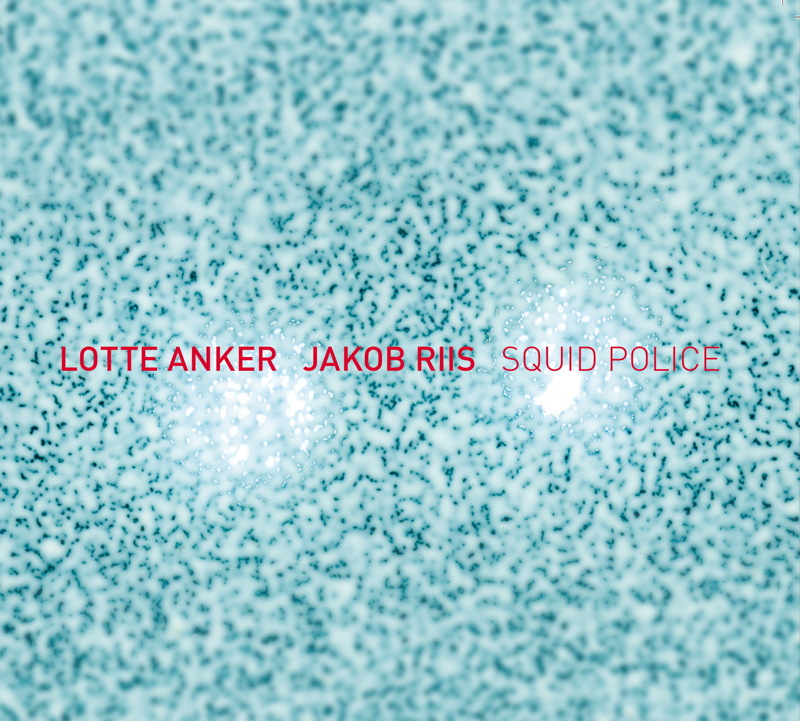 Squid Police [kor006 was released on the Malmö-based label Konvoj Records november 11, 2014.
Lotte Anker [DK]: saxophones
Jakob Riis [SE/DK]: laptop, feedback and processing
The music on Squid Police explores a territory of slow movements and transformations of space, material, light and texture - not unlike what you might associate with an underwater experience.
Squid Police is a further development of a previous project entitled Motion Picture (2008): an art animation by visual artist Malene Bach with sound/music by Jakob Riis and Lotte Anker.
Lotte Anker and Jakob Riis have worked together in numerous different constellations through the years. This is their first release as a duo.

NOMINATED FOR THE MANIFEST AWARD 2015
Best experimental album of the year
Reviews:
Anker's sound is somewhere between full voice and overtone with a strong vibrato, a kind of in-between sonic experience that is hard to place, and Riis repeats this, amplifies it, gives it depth and additional color and even more fluidity than Anker's core sound. This fluidity is essential, and reflects the album's concept of evokating underwater life in all its beauty, elegance and ferocity... This is one of the best albums of the year... ***** Stef Gijssels, The Free Jazz Collective
Electronics and acoustical instruments combined in improvisation, is not an easy thing. Electronics often do not have the moveability and physicality of acoustical instruments. Anker and Riss however make a strong and convincing statement. With electronics and sax the musicians create fine sound works that are absolutely one. Anker has a beautiful sound that combines well with the moving structures and sounds that Riis creates. We have here a case of beautiful and effective intertwined electro-acoustic improvisations that have depth. Dolf Mulder, Vital Weekly
There is a richly nuanced mysterious quality to this disc that I really dig. It does a wonderful job of taking us along for a most hypnotic ride from the beginning to the end. Bravo! - Bruce Lee Gallanter, DMG
...here she (Lotte Anker red.) engages in free improvisations with the Danish electronic musician Jakob Riis, a deft improviser who uses electronic tools and his own instincts and skill to avoid the common problems of technological latency. ...and he sounds as sharp as ever on this recording... He's at his best when processing the sounds of his collaborators in real time, which happens a bunch during the seven tracks on Squid Police in fluid works where he moves from abstract, astringent ambience to wildly fluttering transformations of the craggy, upper-register lines blown by Anker on soprano, alto, and tenor saxophones. Peter Margasak, The Chicago Reader
...inget hänger löst, alla trådar samlas i ett mäktigt flimmer som makligt rör sig framåt. Om öron kunde bländas av strilande motljus, skulle mina vara det... Thomas Millroth, Soundofmusic
...and a great review in Lira (in swedish), and another great review in Salt Peanuts (in norwegian).
This album is also mentioned in several Best-Of-2014-lists.

Sold through Konvoj Records in selected stores and available on digital services Bandcamp, Spotify a.o.