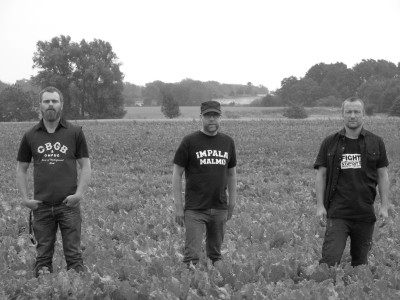 download high resolution photo

R(2S) = (Pa + E)/O2
Per Svensson - guitar and electronics
Mats Gustafsson - saxophones and live electronics
Jakob Riis - laptop
Riis and the Smooth Ones is a new trio based in Scania, Sweden. Their first release 'GREAT MUSIC' will be recorded soon and released a bit later on vinyl.
Their music is built on compression and decompression.
Recycled silence and noise in a mix decided by the direction and strength of the wind. There is an endless amount of sounds in the wind... and even more in the stormwind!