Sonic Picnic
2023/6/2-9-16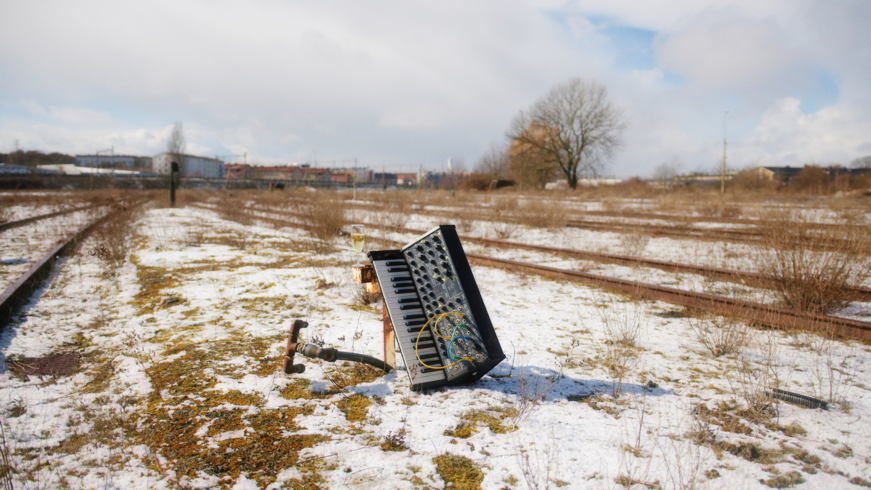 Photo: Alexis Rodríguez Cancino
Sonic Picnic - 3 Fridays in june, 2023, presenting outdoor performances and concerts.
Picnic, sonic routings, performances and concerts in the abandoned railway tracks at Lokstallarna. The rails and the wild greenery create a unique scenography in this industrial area, defined by the circle railway and the large buildings of the former railway workshops.
Bring blanket and picnic.
Or order a picnic-basket from Matverkstaden including: Wrap w/ grilled romain sallad, marinated vegetables, hummus and pea shoots. Folköl from Hyllie Bryggeri, chips, chocolate bun and a bottle of water. (please note that the optional picnic-baskets should be ordered two days in advance of the respective dates, the latest)
Tickets are sold at Kulturcentralen


Programme:


Friday, june 2nd. Picnic from 18:00. On stage 18:30
SØS Gunver Ryberg
Alexis Rodríguez Cancino
Emma Ribbing


Friday, june 9th. Picnic from 18:00. On stage 18:30
Jørgen Teller
Matthias Hahne Thorbjörnsson
Silas Bieri


Friday, june 16th. Picnic from 18:00. On stage 18:30
Helena Jureén
Elise Brewer
Jakob Riis


---
Artists, june 2nd.
SØS Gunver Ryberg is an award-winning composer and sound artist. She creates ground-breaking electronic music of powerful and atmospheric textures, persisting rhythms and timbres that open our consciousness to new dimensions.
Her critically acclaimed 2023 release SPINE explores a sensuous approach to the interconnectedness of everything, a work that effortlessly weaves elements of techno, ambient and subsonic bass together into an organic whole.
https://sosgunverryberg.com

Celebrating the resilience of dance in the former industry of train, Emma Ribbing is gratefull to frame performative tabloids -playfull textures of costumes and body, with the stark aesthetics of Lokstallarna. With London, Switzerland and Malmö as a base she toured worldwide for 25 years in a wide range of dance productions, from neoclassical dance to minimal art performance, music videos and pop concerts. Together with Silas Bieri she is the artistic director of in-discourse. Currently she is working on a book about dance as temporary architecture, based on preschool children's portrayal of their living environment.
https://www.emmaribbing.se

Alexis Rodríguez Cancino runs the electronic music label blundar. Since its inception, blundar has released a string of albums by artists working in the experimental field bordering techno and sub-genres of dance music. The label's catalogue so far is a carefully curated vision of atmospheric manipulations in sound.
For Sonic Picnic Alexis will present a combination of previously released and forthcoming unreleased material from the label. Experimental sounds above genre qualifications and artists persona.
https://blundar.co/ - https://soundcloud.com/depende/azar-mayhem

---
Artists, june 9th.
Jørgen Teller will present the premiere the new work, "Rails in Haze". A celebration of Lockstallarna's unique rayon of rusty rails. Listen to the specially tuned timbres of motorized electric guitar-strings, metallic percussion, commanding voices, field-sounds and pulsating bass-synth-lines.
Teller has a long career as an electric guitarist, vocalist, electronic musician and performer. He has released multiple records and have collaborated/performed with numerous danish and international artists.
https://www.jorgenteller.dk/ - https://www.facebook.com/100009457519068/videos/2946048805720341

All of a sudden he stands there! Who is he and what does he wants. He will tell you his story as a navvy, when he built Lokstallarna all by him self and singing some songs from his career as an entertainer. But what is the truth about this person? Who is behind the mask.
Matthias Hahne Thorbjörnsson is a professional actor, working freelance and running his own theatre in Malmö.
www.teaterinsite.se - https://teateralliansen.se/skadespelare/matthias-hahne-thorbjornsson

Silas Bieri, sound engineer and designer with a background in classical music and performing arts, owner of in-discourse. Through simple techniques like tape, cassettes, and distortions, he creates complex ambient music, weaving captivating soundscapes that emerge from our everyday acoustic environment. Embrace the states of silence and immerse yourself in his mesmerizing sonic worlds.
https://soundcloud.com/silas-bieri

---
Artists, june 16th.
Helena Jureén explores the boundaries between art, music and anything inbetween, creating music and sounds on an electric typewriter with effect pedals, organ, banjo, electronics and electric guitar.
At Sonic Picnic she will let the organ talk with 6 strings and a piece of glass in a dreamy drone.
https://helenajuren.bandcamp.com/album/retrograd

Elise Brewer works within the expanded field of contemporary dance and choreography. Her work often takes place in public urban spaces where the interest lies in investigating performative aspects of those specific sites to give resonance to the multitude of desires, values and needs that they hold and that could unfold. This as a response to the growing tendency of privatization of commonly owned resources that subsumes the development of cities under singular values of economic growth.
For Sonic Picnic she will create a dance piece/dance portrait alongside the specific site through the use of text, dance, gestures, positions and steps.

The vibrations and spirits, inhabiting the surroundings of the deserted railway tracks, lays the grounds for this premiere presentation of a site specific, quadrophonic composition by Jakob Riis.
Jakob Riis is a composer of electro-acoustic music, and a pioneering laptop musician, of uncompromising and sonically enhanced musical expressions. He lives and works in Malmö since 2005.
https://sonicescape.net



Link to venue on Google Maps
Facebook event here!
In case of rain the event will move indoors.
Sonic Picnic are produced by No Music with support from Malmö stad and in-discourse.