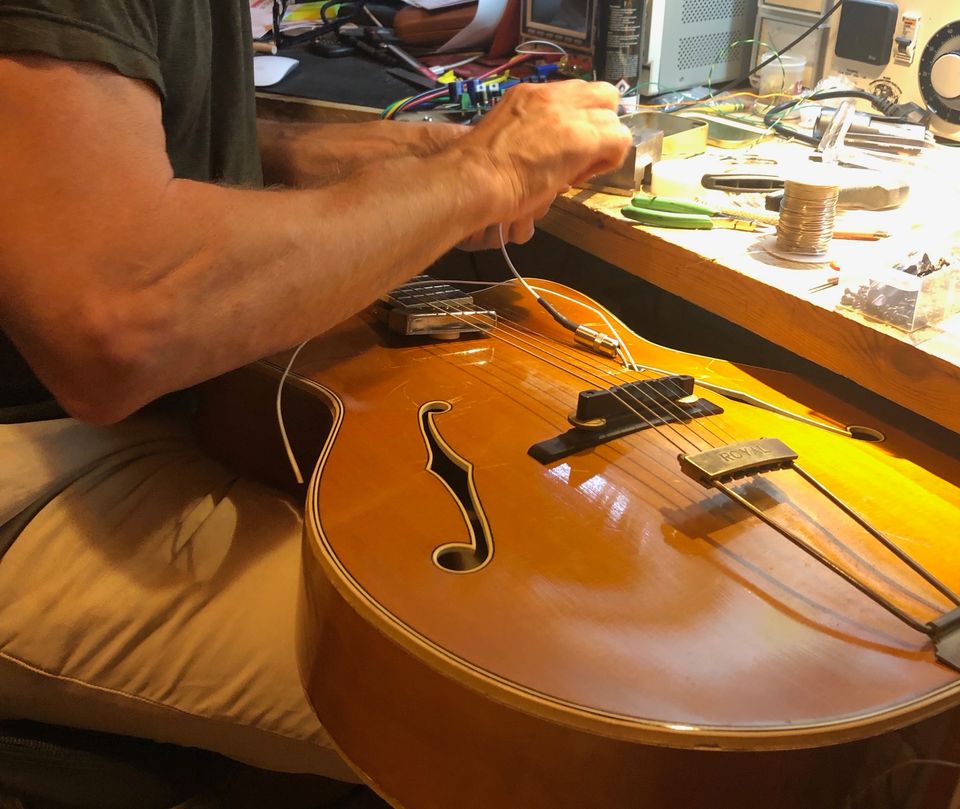 Galleri Ping Pong
St. Nygatan 4, Malmö
Sunday, december 5th, 16.00
Nina De Heney - double bas
Sture Ericson - saxophone, clarinet
Jakob Riis - laptop
Anders Lindsjö - guitar
Entrance fee, SEK 70

De Heney/Ericson
Nina has distinguished herself as one of the main exponents of contemporary improvisation on double bass. With a broad musical reference as a starting point, she has formed a personal expression, with great sensitivity to the situation in the present. She has manifested this in countless international collaborations.
Sture, who is based in Copenhagen, and thus close to a local cat, is on a long musical journey of discovery. In addition to various regular bands such as The Electrics, Bagman (Pat Thomas and Raymond Strid), he has experienced and been inspired by a myriad of Ad Hoc meetings.
Both musicians stretch the instruments tonal possibilities with various techniques and preparations combined with more conventional playing.
A meeting that they both have had on their wish list for a long time - A Playground For Two!

Riis/Lindsjö
Jakob Riis and Anders Lindsjö are making a comeback as a duo. Carrying the luggage of the two previous duo records, WRRP and TACK!, these gentlemen meet again in their typical setting where Riis collects, manipulates and modulates his colleague's sound and music. Together it will be a journey to the outer edge of our flat earth.